SANITIZER H.A.C.C.P. system
steam / automatic charging / injection / extraction
Stainless steel boiler; aluminum bottom with 2 die-cast resistors; automatic self-filling from a tank with a capacity of 5 liters.
One pump for automatic refilling. One pump for detergent, self-ventilated.
Working pressure switch at 0.5 MPa, water end thermostat; manual reset safety thermostat; safety valve for boiler pressure opening at 0.7 MPa.
Body in stainless steel; professional swivel wheels.
Accessories Line:
Flexible with low voltage detergent control;
2 extension tubes;
1 lance with two nylon rotating brushes and 1 in stainless steel;
1 rectangular floor brush;
1 triangular brush;
1 squeegee;
1 spare O-ring kit.
Power supply: 230v – 50Hz
Boiler power: 2x1450w
Total power: 3000 W
Working pressure: 0.5 MPa
Boiler capacity: 2.2 liters
Detergent tank: 5 liters
Boiler refill water tank: 5 liters
Power cable: 5m
Insulation class: I
Weight: about 17 Kg
Dimensions 30x44x76H cm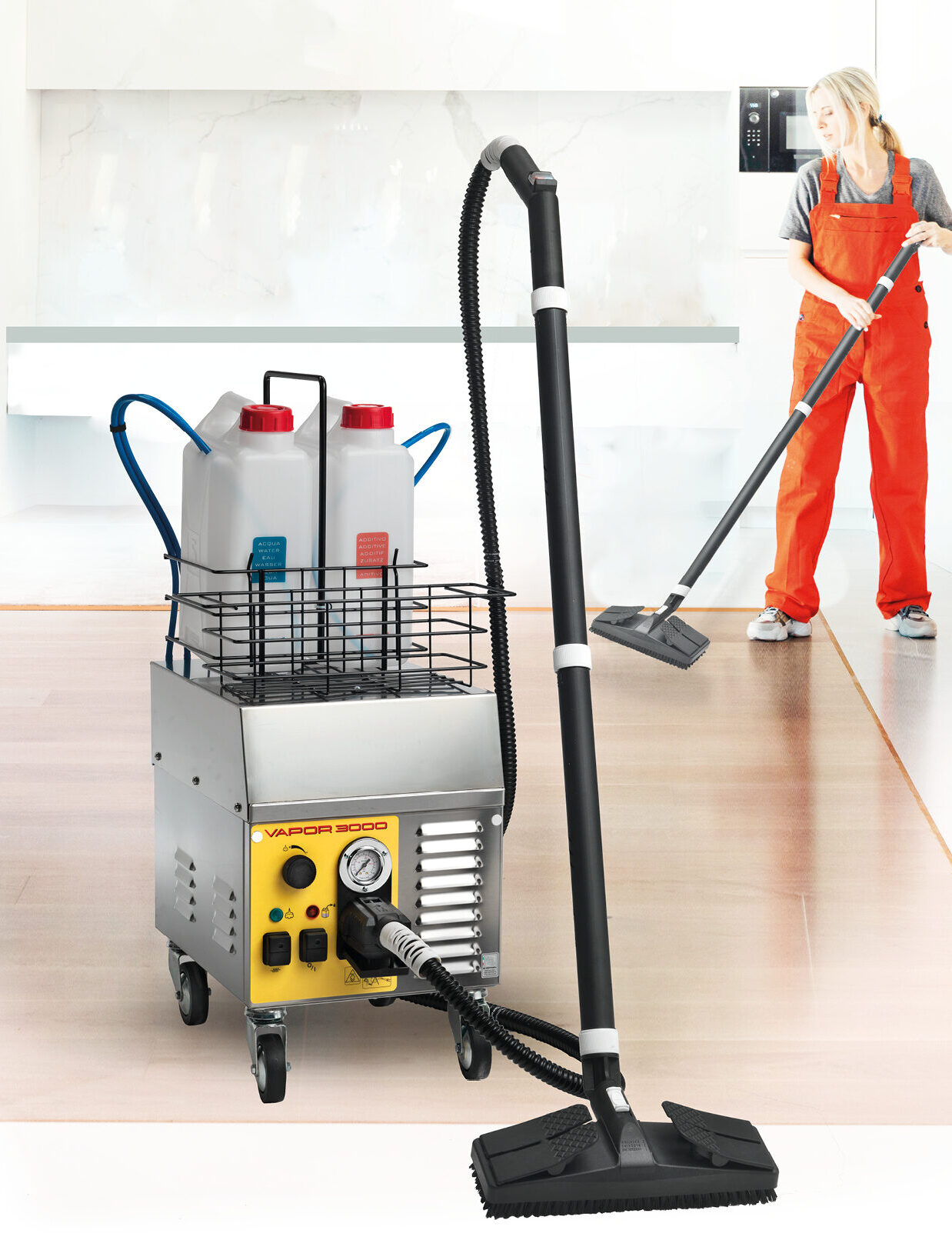 VAPOR 3000 series accessories
VAPOR 3000 series accessories
Circular brass brush
Circular stainless steel brush
Circular nylon brush with hard bristles
Curved nozzled